Welcome to my second Monthly Blogging Income Report! 
September 2016 has been a great month for me, even though I didn't do quite as well as I did in August. Regardless, I really can't complain as most of my income every month is still earned passively (about 90% of it.)
I'm producing monthly income reports in an effort to learn how to earn passive income through blogging.
Monthly income reports help me analyze everything better, in order to figure out what's working and what's not working when it comes to making money online. I'm hoping they also help keep me more accountable, give me the motivation to keep improving and inspire others who are looking to do the same!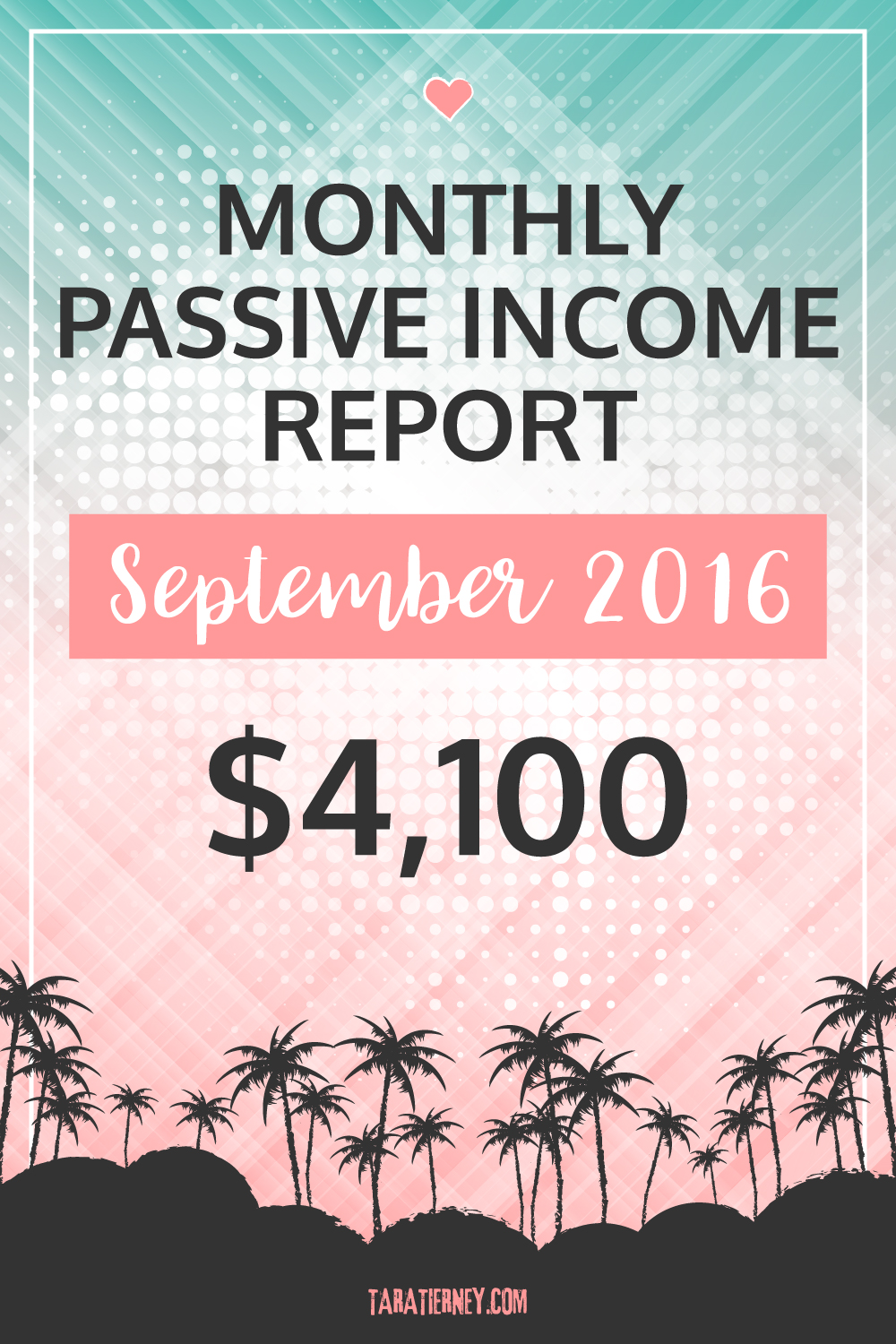 MONTHLY PASSIVE INCOME REPORT 
The income on this report was earned either through this blog or any of my other 3 blogs.
I consider this money passive income, as I did not exchange a set amount of time for a set amount of money in order to earn it. Instead, I put in the time up front to create certain things that continue to generate revenue streams for me but with little effort to maintain them.
That being said, this amount does not include the income I make from my design and marketing services or any other service-related jobs I do. This is because service jobs require me to work with people one-on-one and puts a limit on how much I can earn each month, since there are only so many hours in a day.
The income reported here is the total money I received this month (some amounts were earned in the previous month, but weren't deposited into my bank account until this month.) 
These numbers also do not reflect the taxes I will need to pay on this income.
Disclaimer: This post may contain affiliate and referral links.
INCOME
Uber - $4,110.00
Herbalife - Can no longer disclose.
*UPDATE 7/8/2017: Herbalife is no longer allowing me to disclose my earnings due to laws and regulations established by state and federal law and Herbalife Rules. They have asked me to remove all of my Herbalife earnings from my blog, which means all of my monthly income reports will be changing. For more info about this matter, please see the Statement of Average Gross Compensation or How Herbalife Members Earn Income.
Lyft - $4.00
_______________
TOTAL = $4,114.00
EXPENSES
Adobe Creative Cloud Membership - $49.99
Google Apps for Work - $5.00
aThemes Lifetime Developer License - $100.00
_______________
TOTAL = $154.99
NET PROFIT
TOTAL = $3,959.01
BLOG TRAFFIC
TaraTierney.com - 3,641 page views
 
UberDriverReferral.com - 1,726 page views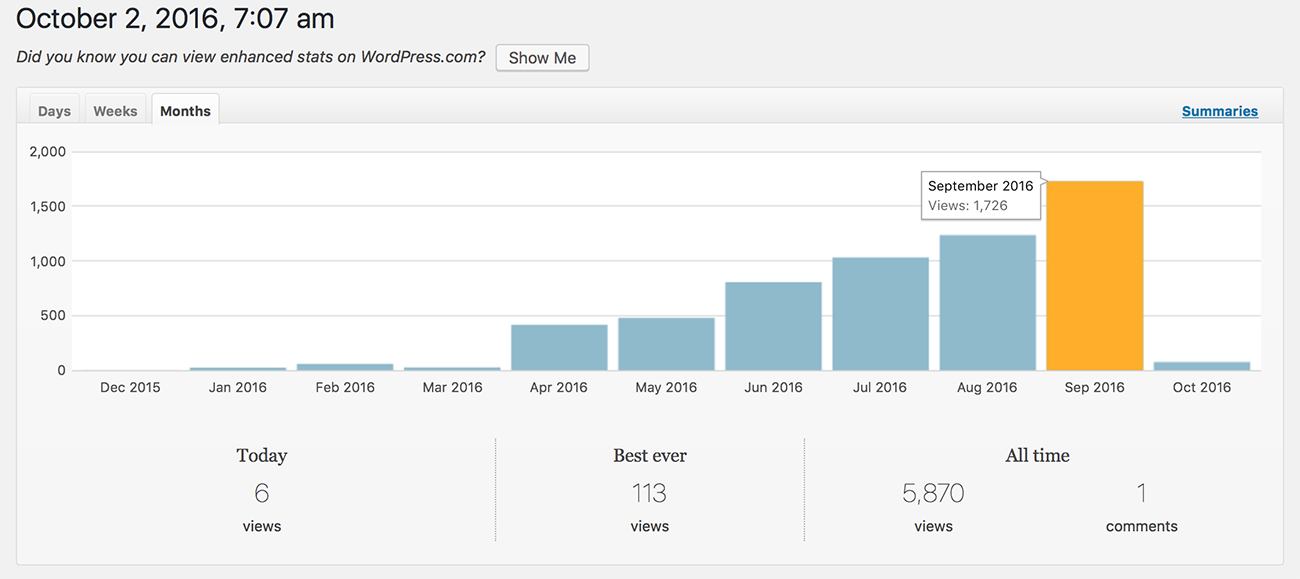 HerbaMember.com - 354 page views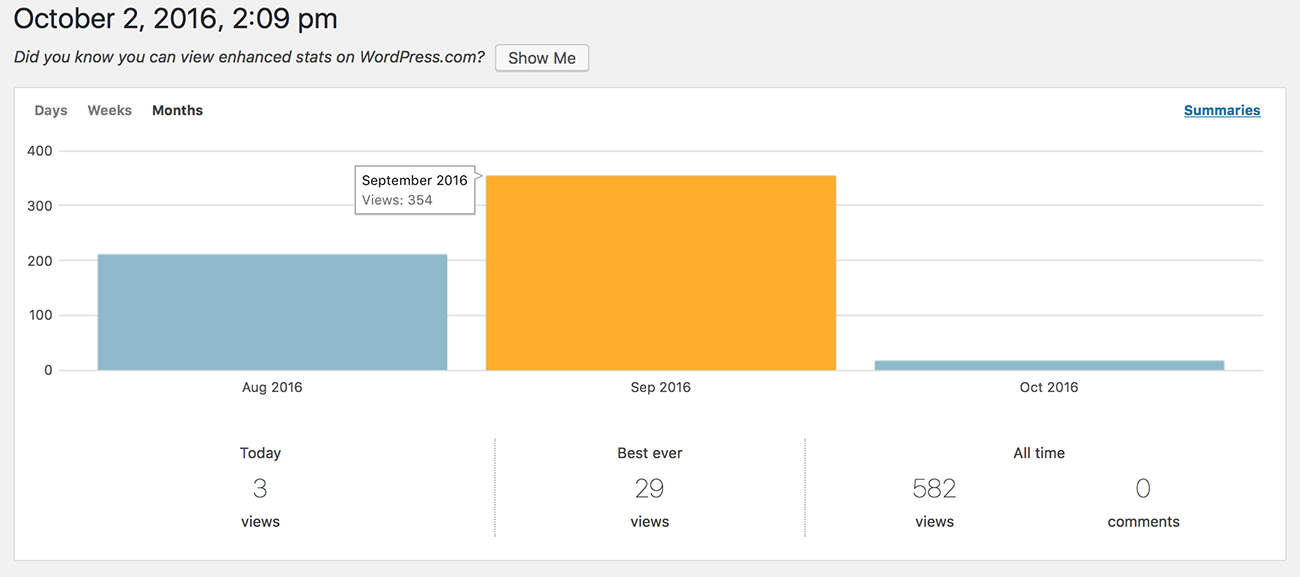 WhippedDream.com - 211 page views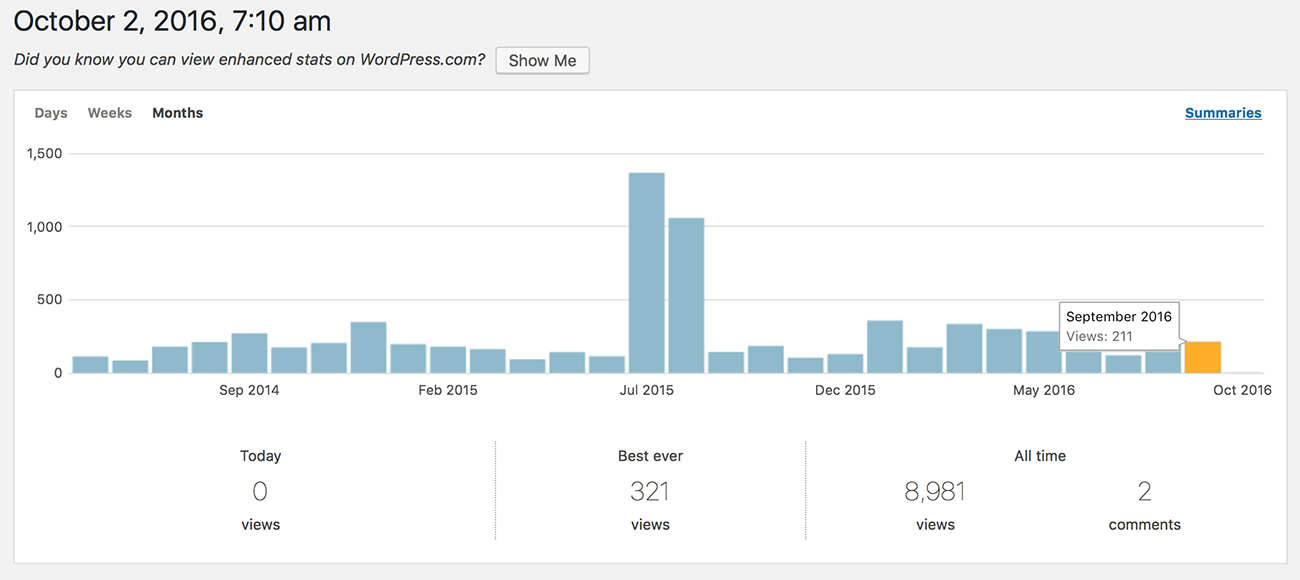 TOP 3 POSTS/PAGES PER BLOG OR WEBSITE
TaraTierney.com
How to Register as an Herbalife Member
How to Earn a $500 New Driver Bonus with Uber
What I'd Really Like to Say to my Narcissistic Roommate
UberDriverReferral.com
How to Earn a $750 Uber Driver Referral Bonus
Uber Driver Referral Bonus San Diego | Now $550 for July 2016
HerbaMember.com
WhippedDream.com
WHERE MY TRAFFIC IS COMING FROM 
TaraTierney.com
#2 Pinterest
#3 Yahoo Search
UberDriverReferral.com
#2 Tara Tierney - How to Earn a $500 New Driver Bonus with Uber
#3 Bing Search
HerbaMember.com
#1 Tara Tierney - How to Register as an Herbalife Member
#3 Tara Tierney - Monthly Blogging Income Report August 2016
WhippedDream.com
#2 Facebook
#3 Pinterest
NEW THINGS I DID & DISCOVERED THIS PAST MONTH
I updated my Mailchimp email campaign and redesigned the custom template I use.
I read up on automating affiliate links (because the links change often and you have to update them all throughout your site.) Decided to try the Easy Affiliate Links plugin, and so far I'm loving how easy it's making things!
When I redesigned this blog in August, I wanted to try to focus on a certain niche, which was going to be blogging and passive income. However, I realized in September that there was something about this that didn't feel right and so I spent a really large portion of the month racking my brain on what the difference was going to be between TaraTierney.com and WhippedDream.com. I decided that I want this blog to just be a place for me to talk about my thoughts, explorations and discoveries in anything I'm personally into and my WhippedDream.com site is going to be more of my business website. I'm thinking about rebranding Whipped Dream to be less service-oriented and more of a resource or catalog of all things design, marketing, branding, business, and entrepreneurial (more details on this later.) 
I took a free Pinterest marketing webinar from Melyssa Griffin and then cleaned up my Pinterest boards accordingly (changed links, deleted ugly pins, added proper keywords, etc.)
I started a Pinterest account for Uber Driver Referral. 
I came up with 2 new ideas for weekly posts that I can incorporate into this blog, which will most likely start in October: "Favorite Eat of the Week" and "My Weekly Struggles, Goals & Achievements."
I created a Branding Board for this blog, which included a new logo, site icon, header, colors, fonts and design elements. I used my branding board to restyle this blog (even more so than I did in August) and I'm loving it! It's totally all me. 🙂 Also updated the cover of this blog's Facebook page.
GOALS I ACCOMPLISHED FROM LAST MONTH
Create more how-to blog posts to help people find answers to their questions
Make $8,000 + in passive income.
Continue paying off the $40,000 in debt I accrued as a struggling entrepreneur!
GOALS FOR NEXT MONTH
Start my 2 new weekly blog post ideas ("Favorite Eat of the Week" and "My Weekly Struggles, Goals & Achievements.")
Write a blog post about how I chose a lifestyle niche. 
Write a blog post about my new logo and branding.
Set up a custom email for this blog.
Add pinnable images to all old blog posts on this blog.
Work on getting more traffic to HerbaMember.com
Set up Pinterest account for HerbaMember.com
Write at least 1 blog post on HerbaMember.com
Work on my list of life goals for this blog and post them on here.
Try CoSchedule.
INCOME ANALYSIS
Although my income was lower this month (about $2,000 less) I don't feel discouraged at all. I don't have too much control over how much my passive income will be because I can't really make people buy things or do things.
Basically, "I can lead a horse to water but I can't make it drink."
I know my income will fluctuate every month and I'm okay with that. All I can do is keep putting info out there like I've been doing and optimize the things that are working the best.
I still have my services to fall back on if I ever really need the money, but for the past year, I haven't needed them! I've earned at least $2,000 in passive income every month this year, which is the minimum I need to pay my bills each month and live a pretty comfortable life. Anything else is just extra 🙂 Actually, anything extra is usually used for paying off my credit card debt, as I don't really live an extravagant life. #minimalist
Let's see what October brings!
---
Are you looking to start a blog and/or learn how to make passive income online? Let me know what you want to know in the comments below and I will try to answer your questions. I may even use this as fuel to create a blog post or product to help you! 😉