Welcome to my fifth Monthly Blogging Income Report! 
For the past 30 days, my goal was to put most of my efforts into rebranding Whipped Dream. I have really been taking my time with it and have been doing some deep thinking about what I want it to be about, how I want it to look and how I want it to function.
It's been really freaking nice having the time and the freedom to be able to work on this and get deep in my creative zone. That being said, removing client work from my schedule has definitely been worth it!
Here's a note I wrote to myself and posted in front of me on my cork board as a daily reminder to JUST SAY NO. Haha.
#selfmotivation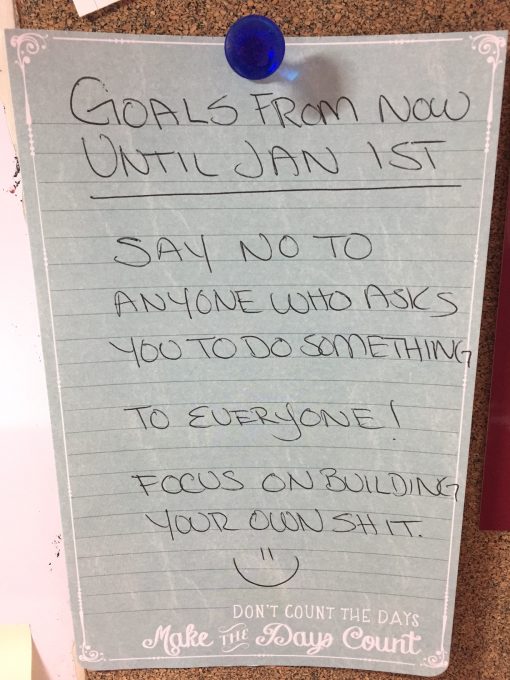 I have to say, I succeeded at this goal! And nothing bad happened from saying "no," only good things have happened! I'm realizing that it's better to quit the things that are dragging you down or distracting you from your goals rather than trying to juggle it all.
Speaking of which, check out this blog post I wrote last month: If You Want to be Successful You Need to be a Quitter
Going forward, I'm thinking of keeping just a few select clients of mine, only because they are really easy to work with and I love working on their projects. Their projects don't require a lot of work and are mainly just maintenance work, so I've put them on a monthly maintenance plan, which means I'm making automated passive income from them every month (using Freshbooks software) and they can just email me with minor updates whenever they need them. This cuts out the whole pricing process ordeal, which has always been my biggest weakness. 
SIMPLIFYING EVERYTHING IS MY MAIN GOAL IN LIFE.
Anyways, on to my monthly income report...
I'm producing monthly income reports in an effort to learn how to earn passive income through blogging.
Monthly income reports help me analyze everything better, in order to figure out what's working and what's not working when it comes to making money online. I'm hoping they also help keep me more accountable, give me the motivation to keep improving and inspire others who are looking to do the same!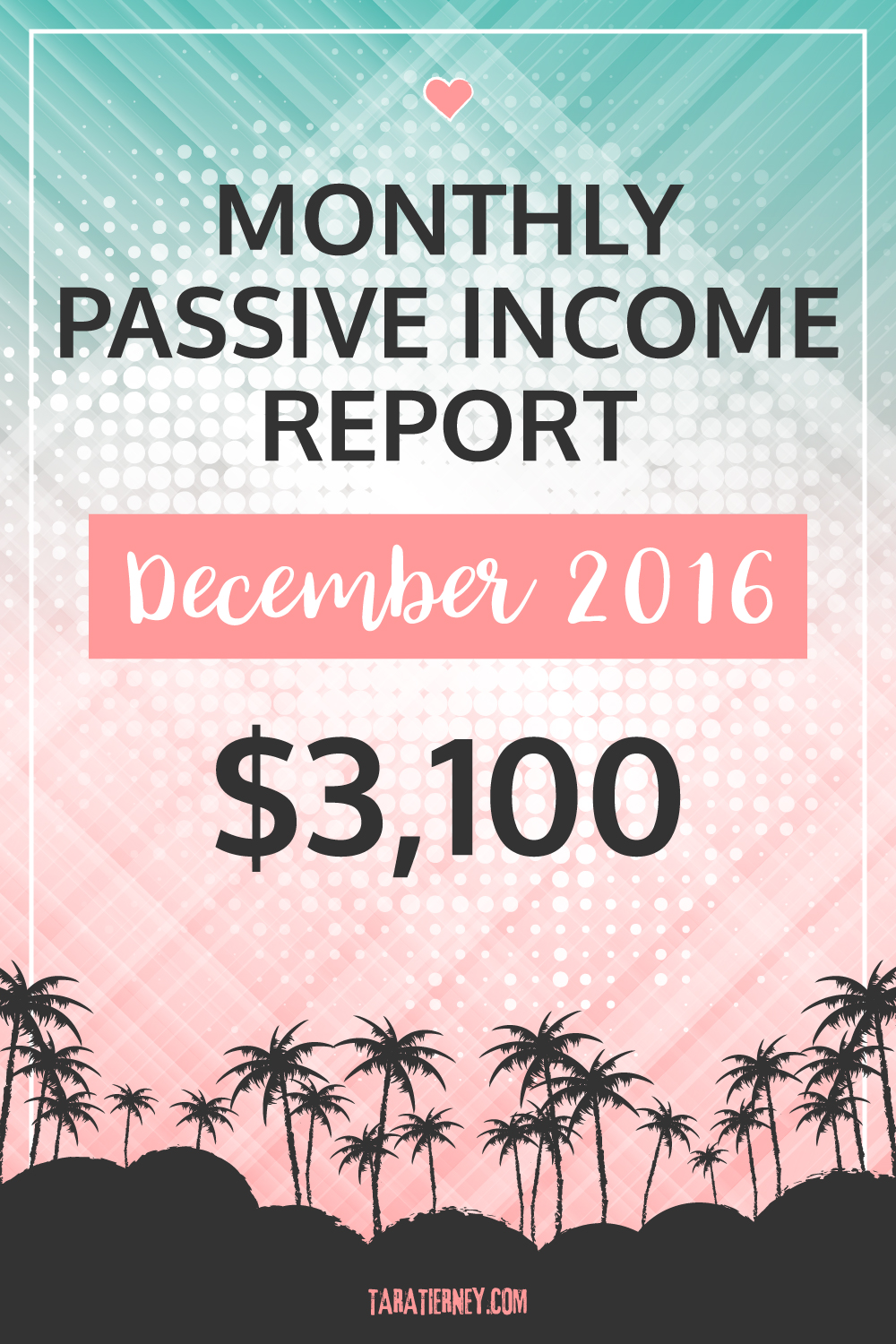 MONTHLY PASSIVE INCOME REPORT 
The income on this report was earned either through this blog or any of my other 3 blogs.
I consider this money passive income, as I did not exchange a set amount of time for a set amount of money in order to earn it. Instead, I put in the time up front to create certain things that continue to generate revenue streams for me but with little effort to maintain them.
That being said, this amount does not include the income I make from my design and marketing services or any other service-related jobs I do. This is because service jobs require me to work with people one-on-one and puts a limit on how much I can earn each month, since there are only so many hours in a day.
The income reported here is the total money I received this month (some amounts were earned in the previous month, but weren't deposited into my bank account until this month.) 
These numbers also do not reflect the taxes I will need to pay on this income.
Disclaimer: This post may contain affiliate and referral links.
INCOME
Uber - $2,850.00
Herbalife - Can no longer disclose.
*UPDATE 7/8/2017: Herbalife is no longer allowing me to disclose my earnings due to laws and regulations established by state and federal law and Herbalife Rules. They have asked me to remove all of my Herbalife earnings from my blog, which means all of my monthly income reports will be changing. For more info about this matter, please see the Statement of Average Gross Compensation or How Herbalife Members Earn Income.
Lyft - $300.00
_______________
TOTAL = $3,150.00
EXPENSES
FontSpring - $120.00
GoDaddy - $50.32
Adobe Creative Cloud Membership - $49.99
G Suite - $6.50
_______________
TOTAL = $226.81
DECEMBER NET PROFIT
TOTAL = $2,923.19
BLOG TRAFFIC IN DECEMBER 
TaraTierney.com - 2,739 page views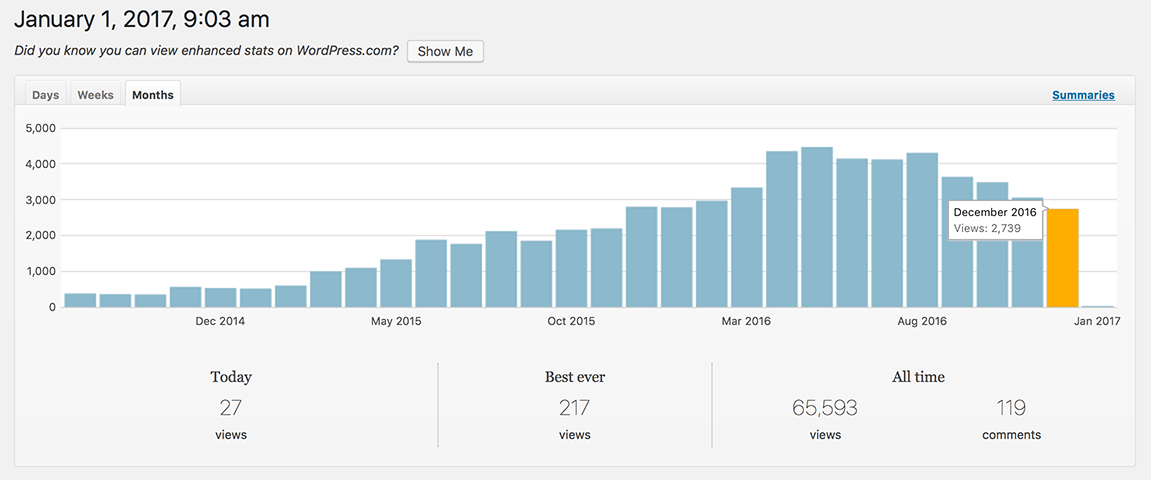 UberDriverReferral.com - 2,159 page views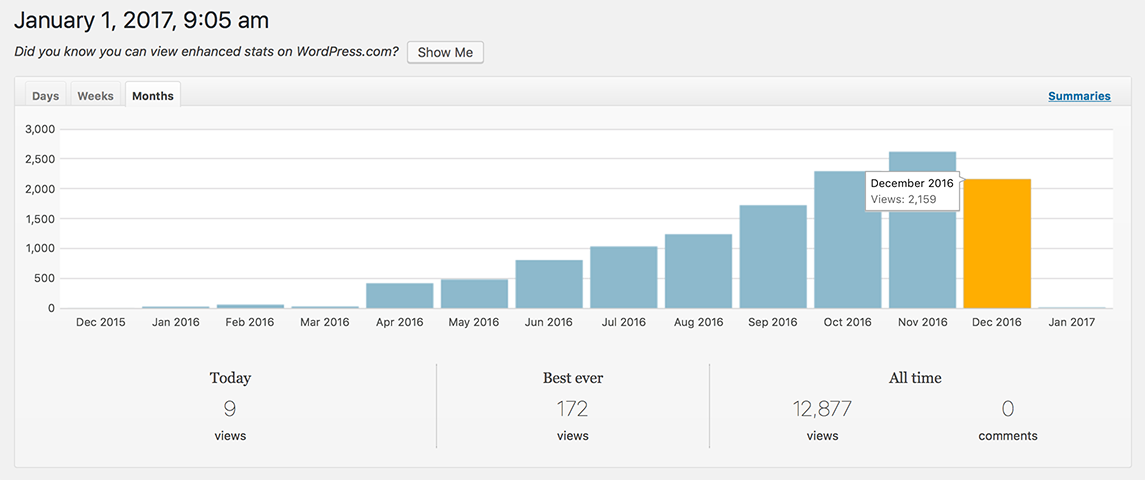 HerbaMember.com - 455 page views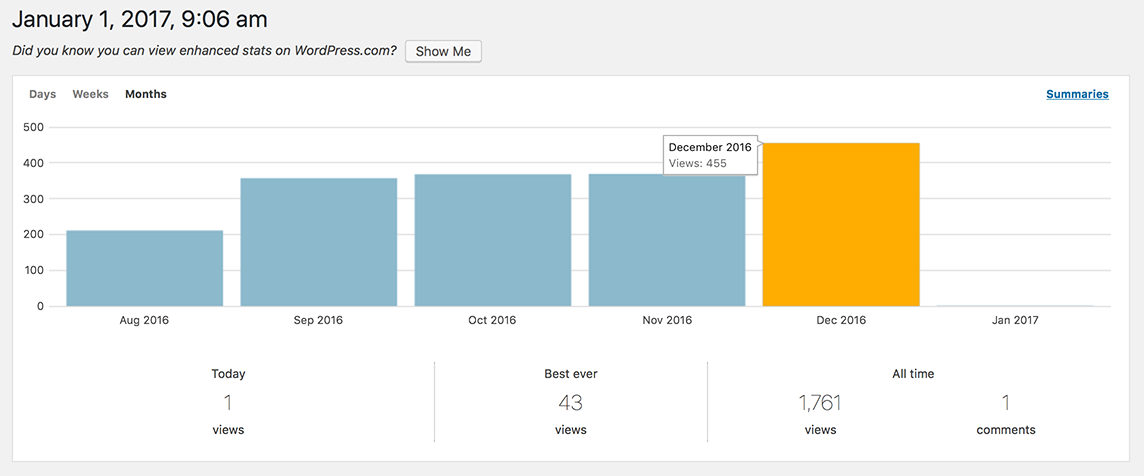 WhippedDream.com - 0 page views (I'm rebranding my site so maintenance mode is turned on.)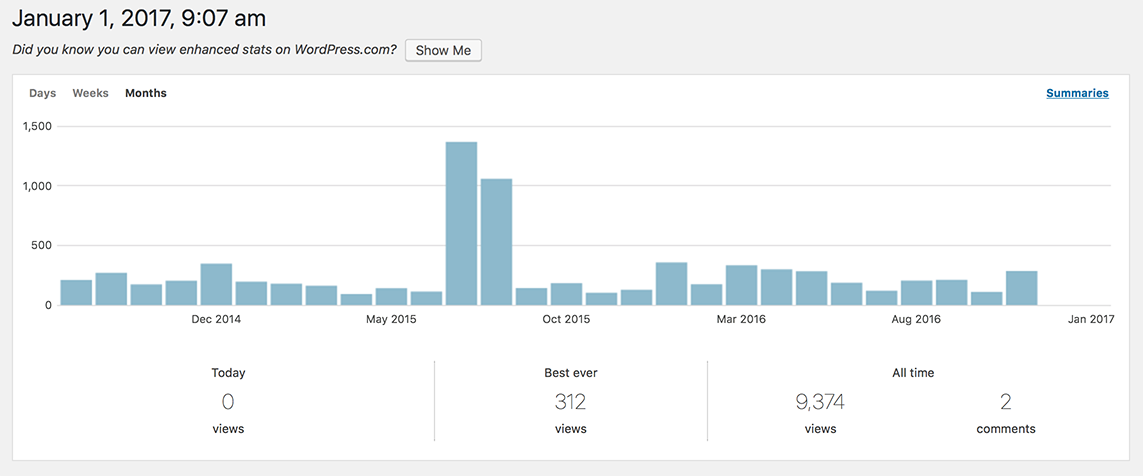 TOP 3 MOST VIEWED POSTS/PAGES 
TaraTierney.com
How to Register as an Herbalife Member
How to Earn a $500 New Driver Bonus with Uber
Proof my Roommate is a Narcissist
UberDriverReferral.com
How to Earn a $750 Uber Driver Referral Bonus
Retroactive Uber Referral Code
HerbaMember.com
WhippedDream.com
N/A
TOP 3 RESOURCES THAT ARE BRINGING ME THE MOST TRAFFIC 
TaraTierney.com
#1 Google Search (1,692 views)
#2 Pinterest (102 views)
#3 Google Search App for Android (54 views)
UberDriverReferral.com
#1 Google Search (1,326 views)
#2 Bing Search (47 views)
#3 TaraTierney.com (43 views)
HerbaMember.com
#1 Google Search (106 views)
#2 TaraTierney.com (105 views)
#3 Bing Search (6 views)
WhippedDream.com
N/A
NEW THINGS I DID & DISCOVERED THIS PAST MONTH
See the Achievements sections in any of the following posts: 
Weekly Struggles, Goals & Achievements #8
Weekly Struggles, Goals & Achievements #9
Weekly Struggles, Goals & Achievements #10
Weekly Struggles, Goals & Achievements #11
GOALS I ACCOMPLISHED FROM LAST MONTH
Finish developing my new business idea for Whipped Dream and have the website up the first week of January, 2017! (Still working on this but I've completed my logo redesign and wrote most of the copy for the pages. Just need to get the website designed and developed, which I'm planning on doing this next month!)
GOALS FOR JANUARY
Design my new website for Whipped Dream and launch it by the end of the month!
INCOME ANALYSIS
I'm happy with my income for this month and I'm just so grateful that I've created something that allows me the time and the freedom to do whatever I want with the rest of my time! And all I want to do is create MORE things that create passive income, haha!
Can't wait to see what I can create this month and this year! 
Happy 2017!!!
---
Are you looking to start a blog and/or learn how to make passive income online? Let me know what you want to know in the comments below and I will try to answer your questions. I may even use this as fuel to create a blog post or product to help you! 😉 
SaveSaveSaveSave