I have decided that this is going to be my last monthly blogging income report for a while, as I've been losing the motivation to write them. 
I really want to put more focus and energy into some of my other blogs and have so many ideas and things I want to create (things that will directly help other bloggers and online entrepreneurs grow)... I just need more time. So I've decided to cut out the things that I feel are not essential to those goals, as well as the things that tend to stress me out (ahem, working with math and numbers.)
In doing this, I hope to create more time freedom to do more of what I want. After all, time freedom is what it's all about right?! And creating less stress. 🙂
All that being said, I do think monthly income reports are a great way to help you get noticed online. I mainly started producing my own reports in August of 2016, as way to not only help me analyze everything better and to figure out what's working and what's not working when it comes to making passive income online, but to also help show others some insights on how they could do it, too.
I really noticed an increase in website traffic, as well as email subscribers, pretty quickly after that. I've had other blogs link to my blog, people started asking me if I could post their links on my site, and I have even been asked to do interviews.
The attention has been nice, but for some reason, all of this has not been feeling quite right for me... at least for right now.
So I'm taking a step back from it all and plan on putting more focus on growing my Whipped Dream site, where my goal is to help ambitious women create their brand and grow their business online. Whipped Dream was where it all started back in 2013 when I first quit my job to start my own business... and so it deserves to have my love and attention!
I want to catalogue everything I've learned over the past 4+ years about entrepreneurship, business, branding, online marketing, self care, etc., so if you are a female entrepreneur in the making, head on over there and be sure to subscribe!
Going forward, I plan on using this blog (Tara Tierney) as more a of a lifestyle blog, to work through and document the ups and downs of my own personal entrepreneurial journey and share more of my own personal interests, like ways to make money, save money, personal development, health, food, fitness, etc.
I hope these monthly income reports have been helping you in one way or another!
Now onto the final income report... 
---
Welcome to my Monthly Blogging Income Report for April 2017! 
This is where I share what I've been making each month in passive income through blogging.
As I said in my last income report, I didn't save much money last year to put towards my taxes because I was trying to focus on paying off all the "entrepreneur debt" I accrued on my credit cards over the past few years ($40,000!!).
I was stressing out a bit about having enough money to pay them but I'm happy to say that everything ended up working out perfectly and I made enough money to pay my yearly taxes as well as my bills that month. 🙂
WHY I'M PRODUCING MONTHLY INCOME REPORTS
I'm producing monthly income reports in an effort to learn how to earn passive income through blogging.
Monthly income reports help me analyze everything better, in order to figure out what's working and what's not working when it comes to making money online. I'm hoping they also help keep me more accountable, give me the motivation to keep improving and inspire others who are looking to do the same!
MONTHLY PASSIVE INCOME REPORT 
The income on this report was earned either through this blog or any of my other 3 blogs.
I consider this money passive income, as I did not exchange a set amount of time for a set amount of money in order to earn it. Instead, I put in the time up front to create certain things that continue to generate revenue streams for me but with little effort to maintain them.
That being said, this amount does not include the income I make from any service-related jobs I do. This is because service jobs require me to work with people one-on-one and puts a limit on how much I can earn each month, since there are only so many hours in a day.
The income reported here is the total money I received this month (some amounts were earned in the previous month, but weren't deposited into my bank account until this month.) 
These numbers also do not reflect the taxes I will need to pay on this income (unless it's a month where taxes were paid.)
Disclaimer: This post may contain affiliate and referral links.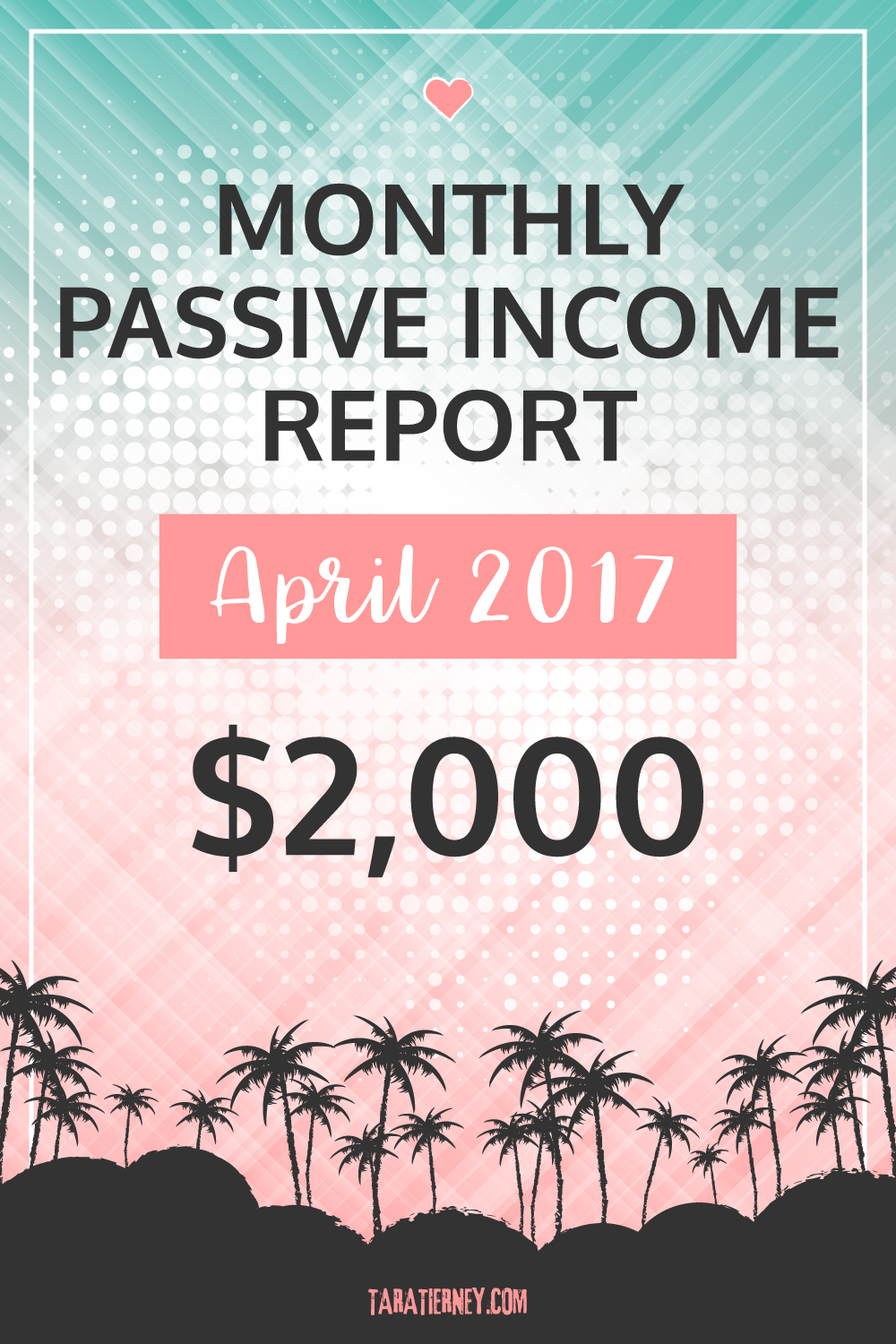 PASSIVE INCOME
Uber - $2,000.00
Herbalife - Can no longer disclose.
*UPDATE 6/29/2017: Herbalife is no longer allowing me to disclose my earnings due to laws and regulations established by state and federal law and Herbalife Rules. They have asked me to remove all of my Herbalife earnings from my blog, which means all of my monthly income reports will be changing. For more info about this matter, please see the Statement of Average Gross Compensation or How Herbalife Members Earn Income.
_______________
TOTAL = $2,000.00 
EXPENSES
Adobe Creative Cloud Membership - $49.99
G Suite - $10.00
iCloud Storage - 0.99
Printing + Faxing Services - $37.72
Office Supplies - $182.31
Turbo Tax - $24.99
Pro Pay - $29.95
_______________
TOTAL = $335.95
NET PROFIT
TOTAL = $1,664.05
BLOG TRAFFIC  
TaraTierney.com - 3,147 page views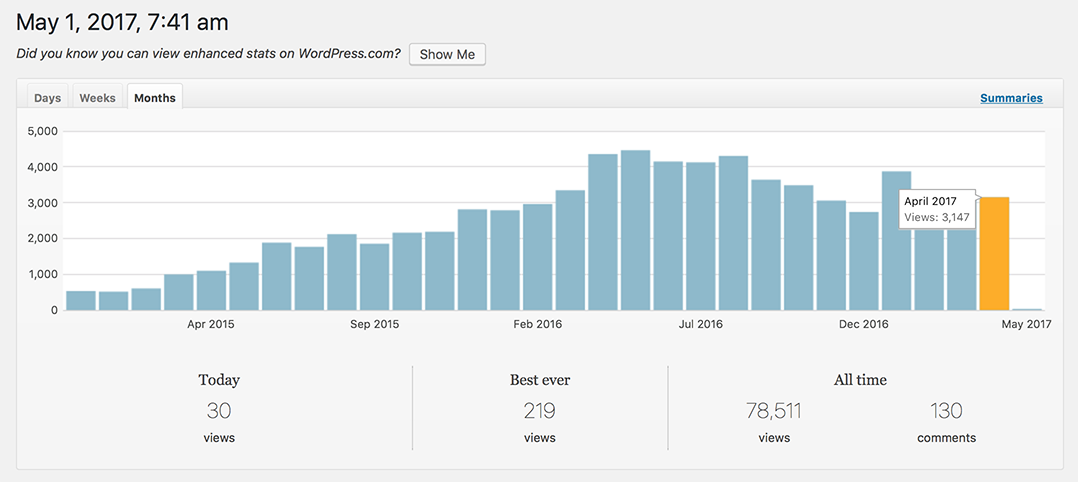 UberDriverReferral.com - 763 page views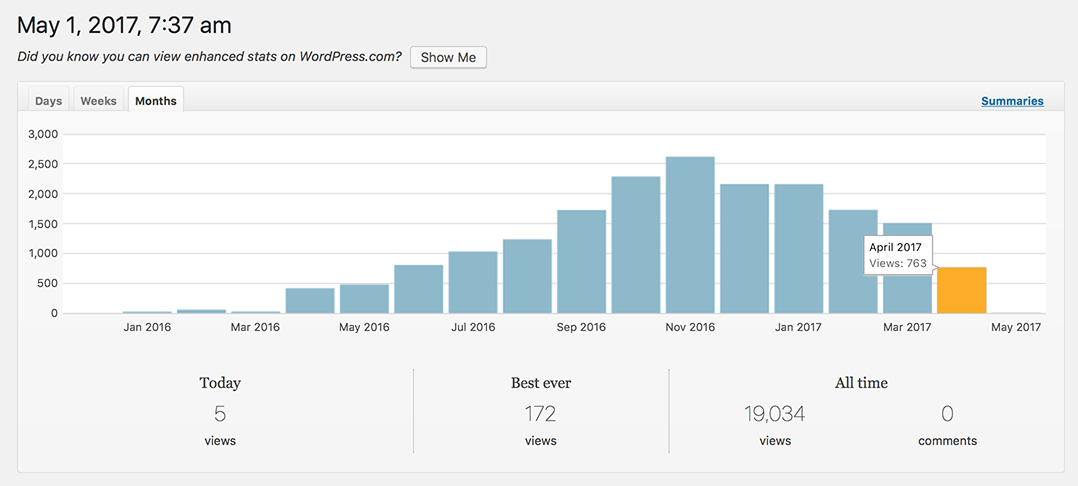 HerbaMember.com - 1,823 page views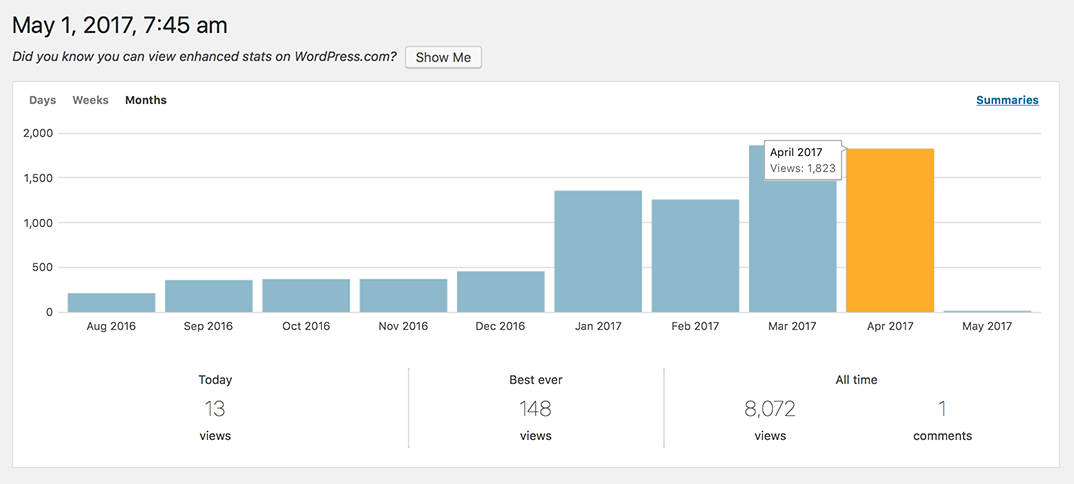 WhippedDream.com - 208 page views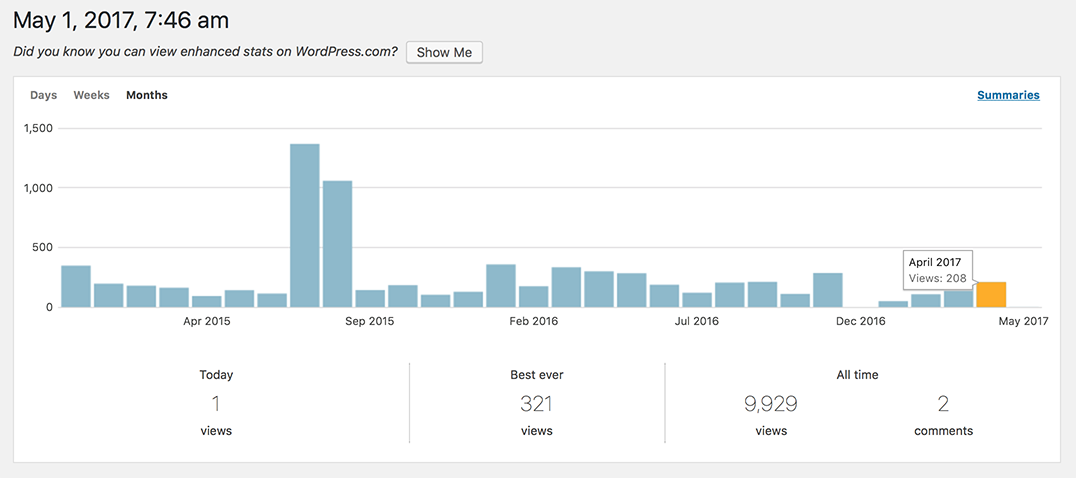 TOP 3 MOST VIEWED POSTS/PAGES 
TaraTierney.com
#1 How to Register as an Herbalife Member
#2 Home Page
#3 What I'd Really Like to Say to My Narcissistic Roommate
UberDriverReferral.com
#1 How to Earn a $750 Uber Driver Referral Bonus
#2 Retroactive Uber Referral Code
HerbaMember.com
#2 How to Convert to an Herbalife Charter Preferred Member 
#3 Pralines and Cream Protein Ice Cream Recipe
WhippedDream.com
#1 Home Page
#2 Work With Me
#3 About
TOP 3 RESOURCES THAT ARE BRINGING ME THE MOST TRAFFIC 
TaraTierney.com
#1 Google Search (1,917 views)
#2 Pinterest (146 views)
#3 Yahoo Search (51 views)
UberDriverReferral.com
#1 Google Search (305 views)
#2 Yahoo Search (48 views)
#3 TaraTierney.com (48 views)
HerbaMember.com
#1 Google Search (845 views)
#2 Pinterest (151 views)
#3 TaraTierney.com (120 views)
WhippedDream.com 
#1 Facebook (21 views)
#2 Pinterest (10 views)
#3 Google Search (8 views)
NEW THINGS I CREATED THIS PAST MONTH
Tara Tierney:
Personal Nutrition + Fitness Challenge - A Review of Week 5
My Weekly Struggles, Goals & Achievements #25
Monthly Blogging Income Report - March 2016
3 Reasons Why I've Been Working So Hard Lately
Whipped Dream:
The entire site has been rebranded!
GOALS I ACCOMPLISHED FROM LAST MONTH
My goal was to focus on helping female entrepreneurs create their brand and website and I've pretty much spent the entire month working on the rebrand for it. I've also been connecting with new women and helping the clients I already had grow in new areas. Definitely loving it 🙂
GOALS FOR NEXT MONTH
Continue growing Whipped Dream!
BLOGS I'VE BEEN FEATURED ON!
ItsVicky.com - These 9 Women are Crushing it Online
Jennifer Grayeb - How to Make Money Blogging – 4-5 Figure Income Reports!
Revenue Confessions - Tara Tierney's Revenue
Income Reporters - Tara Tierney Income Reports
Productive and Pretty - How to Make Money Blogging - 4-5 Figure Income Reports
INCOME ANALYSIS
The universe has been rewarding me big time for all my hard work! I'm excited to see what else I can create!
Are you a blogger or online business owner? 
Do you write monthly income reports? Have you noticed a change in traffic since you started posting them? Comment below!
SaveSave
SaveSave